An Ice Creamy Way to Stay Cool During the Dog Days of Summer
By: Jessica Levinson, MS, RDN, CDN —
Is it any coincidence that one of the hottest months of the year is also National Ice Cream Month? I think not! According to the
International Dairy Foods Association
, President Reagan designated July as National Ice Cream Month in 1984. The President recognized ice cream as a "fun and nutritious food" enjoyed by over 90 percent of the nation's population, and called for all Americans to observe the month with "appropriate ceremonies and activities." Is it any coincidence that one of the hottest months of the year is also National Ice Cream Month? I think not! According to the International Dairy Foods Association, President Reagan designated July as National Ice Cream Month in 1984. The President recognized ice cream as a "fun and nutritious food" enjoyed by over 90 percent of the nation's population, and called for all Americans to observe the month with "appropriate ceremonies and activities."
What would be a more appropriate way to celebrate than with a cup or cone of some better-for-you ice cream?! These days there are numerous options that you can buy in the freezer aisle at your local supermarket or make yourself at home.
Many of the lower calorie ice creams you'll find at the grocery store are made with non-fat milk instead of cream and sugar alcohols and no- and low-calorie sweeteners like sucralose instead of cane sugar. These ingredient substitutions reduce the calories, fat and sugar – but not the flavor – leaving you with options that range from 60 to 150 calories per half-cup scoop of ice cream. Compare that to the 240 calories in an average half-cup serving of regular ice cream and it's clear why these products are lining freezer shelves and gaining in popularity.
While you can easily go out to the store to buy a pint of your favorite flavor or a box of low-calorie, low-sugar ice cream bars, you can also make your own at home. Making homemade ice cream is fun and also allows you to control the ingredients you use, leaving you with endless flavor possibilities.
Nice cream is a popular option because you simply make it by blending frozen bananas. Want to jazz it up? Add other ingredients like chocolate, fruit, nuts and nut butter, or herbs like mint. Some delicious combos to try: Peanut butter swirl, mint chocolate chip, cherry chocolate and mango.
Making ice cream at home also allows you to boost healthy nutrients like protein. Using Greek yogurt as a base for ice cream is a great way to do this. Adding fruit plus a no- or low-calorie sweetener will add the sweetness you enjoy.
You can also make homemade ice cream to suit any dietary preferences or needs like vegan, dairy-free and gluten-free. Coconut milk, soy milk and almond milk are popular bases for dairy-free and vegan ice creams, but you can also mix things up by using raw soaked cashews and avocados.
Want to try your hand at some of the homemade options to celebrate National Ice Cream Month? Here are some recipes to try:
Just remember: adhering to a diet is a critical component to successful weight loss and maintenance.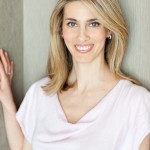 Jessica Levinson, MS, RDN, CDN is a registered dietitian nutritionist and culinary nutrition expert. She has extensive experience as a recipe developer, writer, editor, and speaker. She is the co-author of We Can Cook: Introduce Your Child to the Joy of Cooking with 75 Simple Recipes and Activities (Barron's, 2011), past columnist for the Culinary Corner column in Today's Dietitian Magazine, and maintains a popular blog at JessicaLevinson.com. Jessica is an active member of the Academy of Nutrition and Dietetics (AND) and various Dietetic Practice Groups of the AND, including Nutrition Entrepreneurs, Food and Culinary Professionals, and Dietitians in Business and Communications. Follow her out on Twitter, Facebook, Instagram, and Pinterest.
The post An Ice Creamy Way to Stay Cool During the Dog Days of Summer appeared first on Sucralose.